Leadership Bios
Our consulting leaders average 20 years of experience in transforming healthcare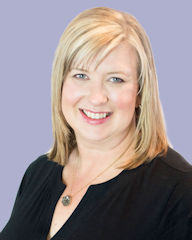 Rebecca Noreen
CEO & Managing Partner
As Managing Partner of Well Solutions Group, Becky brings over twenty years of experience in executive health care roles with expertise in strategy, product development, analytics and operations. Ms. Noreen created the Well Solutions Group because she knew from experience that there is an absolute market need for leaders with hands on leadership industry experience to partner with healthcare executives to navigate the rapidly changing healthcare landscape. Not only to help organizations to achieve their goals but identify new opportunities and capitalize on them.
Ms. Noreen's regularly presents for client board of director meetings and is a keynote speaker for webinars on healthcare trends and product opportunities. In addition, she advises capital investors on healthcare trends, organizational competencies and market maturity. Her experience spans several areas of healthcare including Payer and Provider markets for Commercial, Medicaid and Medicare programs. Examples include provider networks, medical devices, pharmaceutical, utilization and specialty benefits management, as well as payment integrity services.
Previously, Ms. Noreen served at Optum as Vice President of Payment Integrity for commercial, Medicare and Medicaid markets. She led Optum's pre and post pay businesses that Fraud, Waste and Abuse, Claim Accuracy, Claim Edits, and Premium Audit Services.  Her teams generated over $200M in revenue annually.
At UnitedHealthcare, she designed and implemented the clinical analytic platform and analytic development that supported the identification over $750M in medical cost savings. She is the primary inventor of a patent on the method and systems of analyzing healthcare data.
Prior to joining UnitedHealth Group, Ms. Noreen's experience included leading Clinical Analytics, standardizing pricing, developing payor mix and reimbursement contract strategy for Fairview Health Systems. She also developed the Internal Audit Department and assisted in the due diligence of the University of Minnesota Medical acquisition.
Before joining Fairview Health Systems, Ms. Noreen specialized in healthcare audit at LarsonAllen, LLP.
Ms. Noreen is a graduate of University of St. Thomas, and an inactive CPA. She has a Bachelor of Arts degree in Accounting and Business Management. In Rebecca's leisure time, she spends time with her husband, daughter and two chocolate labs, learning and exploring local, national and international cultures as well as driving fun cars. She is thrilled when she can combine all of these loves together.
Paul Haberstock
COO & Principal Consultant
Mr. Haberstock comes to the Well Solutions Group with over 20 years of experience in the health care and group insurance industries.  He has proven expertise in leading small to large scale operations and strategic initiative program management.
Paul's experience encompasses operational leadership in the healthcare, disability, and life insurance arenas.  He is a payment integrity expert who developed both pre-payment and post-payment cost containment strategies resulting in billions of dollars in medical cost savings. Mr. Haberstock also launched and developed various post-acute care programs such as bundled payments and joint replacement for CMS, as well as work in the home health industry.
Previously, Mr. Haberstock served at Optum as Vice President of Payment Integrity, running the Fraud, Waste & Abuse, Claim Cost Management, and Audit & Recovery Operations departments, totaling over 1,000 employees globally. His teams saved over $1B in medical cost savings annually.
Prior to joining UnitedHealth Group, Mr. Haberstock had the responsibility of leading all strategic initiatives for CIGNA, including new claim system development and implementation, network expansion, and process development.
When not working, Paul enjoys spending time with his wife and two children attending concerts, shows, sporting events, and being outdoors.
Mr. Haberstock holds an MBA from Duquesne University and is a former officer in the United States Army.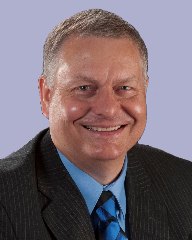 Steen Poulsen
IT Strategy and Business Consultant
Steen is a Healthcare Senior Program Director with over a decade of Information Systems Pharmacy Benefit Management experience. Steen is a results oriented problem solver who enjoys building and leading high performance teams. His roots as a programmer / analyst are reflected in a hands-on approach to project management, systems and business analysis.
Steen is most passionate about enabling individuals and teams to perform at their highest to deliver a return on the IT investment made by the business. He considers project management and business analysis as much a communication and collaboration art as a management science, and enjoys developing and empowering the team.
Previously, Mr. Poulsen served at Optum as Sr. Director IT Project Management where he headed the Program Management team for several strategic initiatives, the largest of which was the 5 year, $100M+ new integrated healthcare Data Warehouse based on the Teradata DBMS (UDW). Steen and his team of seasoned program and project managers led all aspects of this large-scale effort with hands-on project management of a cross-functional and multi-disciplinary program team varying in size from 100 to 200+ healthcare and data warehousing experts. The UDW provided integrated and near-real time access to 50TB+ of medical and Rx claim history from five separate claims processing platforms.
Prior to assuming the Program Management responsibility for strategic healthcare analytics initiatives, Steen worked as a program manager on strategic assessments of healthcare organization and analytics opportunities at Healthia Consulting. Steen started his career in Healthcare data management at Express Scripts where he led a 3 year, $10M+ initiative that implemented Siebel CRM for account management functions including online benefit plan design configuration governed by underwriting assumptions and client service request management (First Impressions). Prior to developing the First Impressions system, Steen led the consolidated Clinical IT team and the successful integration of Clinical Systems across three separate companies. The resultant Integrated Medication Management System (IMMS) combined healthcare data and best of breed clinical capabilities from Express Scripts, ValueRx and DPS after the Express Scripts acquisitions in 1998 and 1999.
Mr. Poulsen earned a BA in Computer Science and Physics from MacMurray College.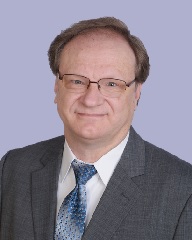 George Irwin
Director Process Consulting
Accomplished, results-driven strategic business partner and champion of change with extensive experience developing and managing process improvement initiatives that solve complex business issues. Expertise in business process analysis and reengineering, systems pre-sales and reengineering, process and system auditing, project leadership and implementation, change management, across 100+ different businesses in multiple verticals and state governments.  Strong background in information technology coupled with exceptional communication skills.
Core competencies include: 
 Six Sigma Master Black Belt | Project Management | Leadership | Cross-Functional Development | Strategic Planning | Operational Excellence | Continuous Improvement | Auditing | Logistics | Facilitation and Training | Consulting | Writing | Presentation Development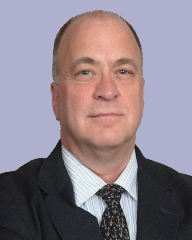 James Locke
IT Strategy & Business Consultant
Jim has been a solution leader the majority of his life. His insatiable curiosity about how things and people work, and his drive to automate, solve problems, and improve efficiency of people and process is a critical part of his belief statement. His current focus is on utilizing the latest technology to improve quality, efficiency and time to market for his customers.
He has deep experience in Healthcare, with 15 years of developing applications and data warehousing systems for a Fortune 14 health plan. Among his many accomplishments there was development of one of the first daily data warehouses in the health care world, bringing insights to the business in hours instead of months. He also brought the telecommunications world one of the first reseller convergent billing platforms, allowing cross product billing between local, long distance, paging, phone system lease, video conferencing, and other telecom services.
He is skilled at taking on the big challenges, identifying an overall strategy and approach, breaking it into manageable chunks, and following up with crisp execution. His customer focus and business acumen has earned him a reputation with his business customers as a trusted advisor and key partner. His teams respect him as a leader and a mentor that provides clear direction and support. In his spare time he annoys his wife and three children with the many ways they can be more productive and efficient.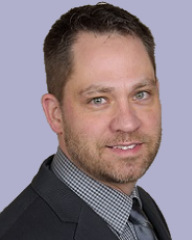 Nathan Cole
IT Strategy and Business Consultant
Nathan is a versatile and innovative IT professional, bringing a rich mixture of experience across varying industries. His passion for the movement, modeling, and analysis of data has propelled him to design and architect solutions that have benefited companies with critical, fact-based insight. Nathan has been in a consulting role his entire professional career and continues to thrive in assisting company's reporting and analytic goals.
Prior to his analytics work in the health care industry, Nathan designed systems and data processes for many different companies in a variety of industries, including banking, military, retail, travel, among several others. His architecture and designs are driven by desire to streamline and automate critical processes that build and support business processes to maximize profits and minimize costs.
Since originating in large enterprise data warehouses, Nathan's early exposure to big data analytics has enabled him to guide projects in a successful direction from disparate data to information to valuable insights. Past successes have yielded such benefits as saving nearly $1 million over the span of a year by standardizing and implementing governance to eliminate inaccurate regulatory reporting and 20% year over year increase in customer retention for an up-scale cruise line through enhanced segmentation and data enrichment.
When Nathan is not diving into data, he spends his time chasing his insanely busy children to sporting and club events or to the local mountain bike trails. And when time affords a little extra, Nathan devotes his time to volunteering for the local school district for such activities as the robotics club.
Mr. Cole earned a BA in Business Administration with a major in Management Information Systems from the University of Wisconsin.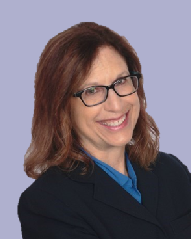 Cathy Locke, PMP
Sr. Project Director
Ms. Locke is a dynamic, results oriented technical leader with over 25 years' experience in the design and development of business intelligence solutions; reporting, dashboards, analysis, and project oversight.   Her experience encompasses finance, individual, and commercial healthcare.  She has led a variety of business intelligence teams to deliver solutions to analyze cost of care, commercial product offerings, individual product market penetration, Medicare, and commercial customer analytics.
Ms. Locke brings a wealth of management expertise based on direct oversight of risk mitigation, planning and execution; building flexible plans with sensitivity to each client's ecosystem, and driving toward successful product releases.  She cultivates a positive team focus to ensure both adoption of change and ongoing customer satisfaction.  Cathy has the experience working with health information to ensure plans consider mitigation factors throughout the life of the project.  She focuses on recognizing and removing obstacles, creating an environment where teams can successfully deploy.
"Gaining insight through data analytics is a primary factor in making a difference in our industry and understanding how to empower strategic decisions.  Effective planning and oversight ensure teams are enabled to use this information to take that next leap forward in continued growth and success."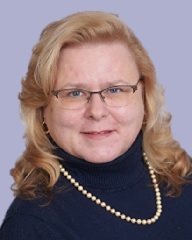 Collen Irwin
Compliance Analyst
Colleen is a successful and goal-oriented adult teacher/trainer and project manager. Accomplished author, speaker, and presenter. Able to interact with individuals from diverse backgrounds to create an inclusive collaborative environment. Colleen has worked for a variety of companies including Radio City Music Hall, Nabisco Foods, Reed Reference Publishing, Fisher Price, and several consulting opportunities in a variety of capacities. Most recently during the Pandemic she has worked as a Contact Tracer to help slow the spread of Covid-19.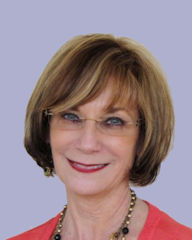 Pat Kappas-Larson, DNP, NPH, APRN
Clinical Program Consultant
Patricia is a highly skilled senior management consultant with over 30 years of experience in the health care industry. She has worked with clients in both the public and private sectors including healthcare, government, academia, and social service organizations.
Pat developed and implemented clinical care delivery programs that improved outcomes for the populations served, maximized staff resources, and increased revenues. Her experience includes human resource planning, operational design, organizational change, team building, organizational effectiveness and facilitative leadership.
She has experience nationally and internationally, has published, has received several honors and awards throughout her career, lead national nursing organizations, and is a clinical expert in the care of vulnerable populations. Her career has been dedicated to creating high quality, reliable systems of care and developing the next generation of health care professionals to lead in these ever-changing times.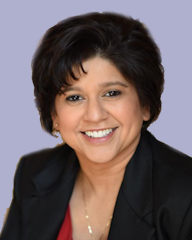 Jolly Nanda
Strategic Partner
Jolly has served as a strategic operations executive with over 23 years of experience leading technology, strategy and integration within the healthcare, retail and manufacturing sectors.
Through the Vikriti approach, Jolly helps organizations facilitate change when they face strategic challenges that require realignment, renewed commitment, or a new direction. This process engages all stakeholders through a human-centered approach that aligns everyone involved to the purpose, method, and mission.
She delivers proven results in the creation and execution of enterprise roadmaps that lead to optimization, process re-engineering, offshoring/outsourcing, reduction of operating costs and increased customer satisfaction.
Professional Experience
Vikriti Management Consulting, Managing Member/Director
Highmark Inc., VP, Client Delivery and Implementations
Optum, VP Optum Cloud Operations, Payer Centralized Solutions
UnitedHealthGroup, Sr. Director EDI Business Solutions
PriceWaterhouseCoopers, Principal Consultant
Deere & Co, and more
Education
Bachelors of Science, Computer Engineering, University of Kansas, Lawrence, KS
Masters, MBA, St. Ambrose University, Davenport, IA
Women's Senior Leadership Program, Kellogg School of Management, Northwestern University, Evanston, IL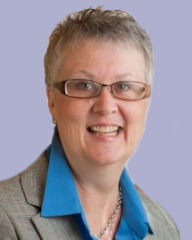 Christine Kalish, MBA, CMPE
Strategic Partner
Christine Kalish is an accomplished healthcare executive with deep experience in ambulatory care and academic medicine. As President of the Brittain-Kalish Group, LLC, a healthcare management consultancy, she provides expertise in strategy, operations and revenue cycle for physician practices, specializing in guiding healthcare provider organizations through the challenges and opportunities of healthcare reform. She leads strategic planning efforts, process improvement projects and business assessments in all areas of the clinical practice, developing strategic relationships with clients and business partners. Chris has exemplary skills in researching and resolving operational, financial, productivity and staffing issues while building highly functioning teams. With deep expertise in academic practices, she is a systems and strategic thinker with strong problem-solving and organizational skills, accustomed to building relationships with all levels of leadership and staff.  She continually searches for different ways to assist her clients in delivering quality services and care for the populations they serve.
Ms. Kalish received a Bachelor of Science in Health Services Administration from UT Southwestern Medical Center's Allied Health Sciences School and an MBA with top honors from Texas Christian University (TCU).  She is active in professional societies, holding a Certified Medical Practice Executive (CMPE) certification from the Medical Group Management Association and a certificate in business process analysis from University of Texas at Austin.  She is a graduate of Leadership Texas, serves on several academic advisory boards and holds an appointment as Adjunct Associate Professor in Health Management and Policy at University of North Texas Health Science Center. Ms. Kalish is a published author and a frequent presenter at professional conferences.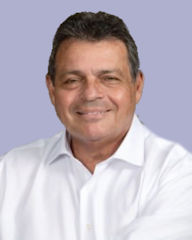 John W. Manzetti
Strategic Partner
John Manzetti is a visionary financial and business leader, technology entrepreneur, start-up advisor, investor and expert on the topics of economic development, venture capital formation and the commercialization of innovation. He is globally recognized for his prowess in taking innovation from "Concept to Commercialization TM" and market entry. He has led nearly $200 million in capital rounds and $1 billion in mergers and acquisitions during his career. As President and CEO of the Pittsburgh Life Sciences Greenhouse (PLSG) from 2006 to 2016, John and his team assisted nearly 500 companies, investing $22 million into 80 companies, which leveraged $1.5 billion of additional capital into the region. These companies brought over 135 products to market. John also founded the Accelerator Fund, LLC, the only pure life sciences venture capital fund in the region, focused on high-impact investments in healthcare companies.
Prior to joining the PLSG, John held the position of President and Chief Executive Officer at NOMOS Corporation, an innovative leader in the field of radiation therapy treatment solutions for solid cancer tumors. At NOMOS, under John's leadership, the Company grew from a $4 million domestic operation to a $30 million global healthcare company, and John led them through the initial public offering (IPO) process before merging with a public company in the radiation oncology sector.
Prior to NOMOS, John was Executive Vice President and Chief Financial Officer, Secretary and Treasurer of Carnegie Group, Inc., a leading artificial intelligence company spun out of Carnegie Mellon University. As CFO, John led the IPO process, managing lawyers, accountants and investment bankers before presenting the company to investors in 22 cities in a global roadshow resulting in a successful IPO in 1995. John was also Executive Vice President and General Manager of the Government Business Unit and Manufacturing Business Unit, and directed more than 75 software systems developers. And, he was the lead in the merger with a publically traded software and services UK company in 1998.
Before Carnegie Group, John was a senior financial executive at Babcock & Wilcox Company, a leader in the power generation equipment industry, where he progressed through the ranks in finance, directed manufacturing scheduling for five facilities with over 7,000 employees and later was Group Controller, managing operations for a $600 million global organization with six operating divisions and joint ventures on 4 continents.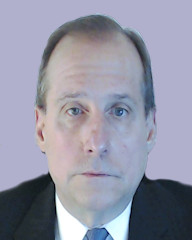 Gene Monaco
Strategic Partner
Gene brings a unique depth and breadth of experience across healthcare, private equity, Fortune 500, public sector, capital markets, and VC-backed organizations. He offers proven success in shepherding companies through highly complex and innovative startup, rapid growth, and business transformation / turnaround modes. Recognized innovator and thought leader in defining and implementing value creation roadmaps and strategic economic, process, and financing models that drive revenue growth, profit gains, and operating leverage. He offers experience in altering the trajectory of a business, maximizing shareholder return, optimizing patient outcomes, and reducing healthcare costs.
Healthcare segments include hospital, healthcare informatics, digital health & telemedicine, medical device, integrative medicine in provider, payer, pharmaceutical, insurer, public health sectors. Extensive experience in consulting, strategy development, product design / development, and structuring transactions.
Recent and current digital health and telemedicine strategic and proof of concept and commercialization product level works have been performed for Cleveland Clinic, Biogen, American Red Cross, Allegheny Health Network & Highmark, CVS Specialty Pharmacy, Express Scripts, Private Equity, and explosive growth Post-Acute clients. Invited as digital health and medical technology keynote speaker in China.
Gene has a M.Sc.Eng. and B.Sc.Eng. in Engineering from Carnegie Mellon University and a B.S. in Business Administration from the University of Pittsburgh. Invited to the Committee on Oversight of Organ Transplantation in 2012.