Leadership Bios
Our consulting leaders average 20 years of experience in transforming healthcare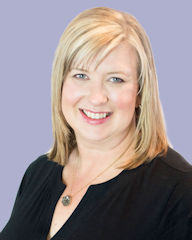 Rebecca Noreen
CEO & Managing Partner
As Managing Partner of Well Solutions Group, Becky brings over twenty years of experience in executive health care roles with expertise in strategy, product development, analytics and operations. Ms. Noreen created the Well Solutions Group because she knew from experience that there is an absolute market need for leaders with hands on leadership industry experience to partner with healthcare executives to navigate the rapidly changing healthcare landscape. Not only to help organizations to achieve their goals but identify new opportunities and capitalize on them.
Ms. Noreen's regularly presents for client board of director meetings and is a keynote speaker for webinars on healthcare trends and product opportunities. In addition, she advises capital investors on healthcare trends, organizational competencies and market maturity. Her experience spans several areas of healthcare including Payer and Provider markets for Commercial, Medicaid and Medicare programs. Examples include provider networks, medical devices, pharmaceutical, utilization and specialty benefits management, as well as payment integrity services.
Previously, Ms. Noreen served at Optum as Vice President of Payment Integrity for commercial, Medicare and Medicaid markets. She led Optum's pre and post pay businesses that Fraud, Waste and Abuse, Claim Accuracy, Claim Edits, and Premium Audit Services.  Her teams generated over $200M in revenue annually.
At UnitedHealthcare, she designed and implemented the clinical analytic platform and analytic development that supported the identification over $750M in medical cost savings. She is the primary inventor of a patent on the method and systems of analyzing healthcare data.
Prior to joining UnitedHealth Group, Ms. Noreen's experience included leading Clinical Analytics, standardizing pricing, developing payor mix and reimbursement contract strategy for Fairview Health Systems. She also developed the Internal Audit Department and assisted in the due diligence of the University of Minnesota Medical acquisition.
Before joining Fairview Health Systems, Ms. Noreen specialized in healthcare audit at LarsonAllen, LLP.
Ms. Noreen is a graduate of University of St. Thomas, and an inactive CPA. She has a Bachelor of Arts degree in Accounting and Business Management. In Rebecca's leisure time, she spends time with her husband, daughter and two chocolate labs, learning and exploring local, national and international cultures as well as driving fun cars. She is thrilled when she can combine all of these loves together.
Paul Haberstock
COO & Principal Consultant
Mr. Haberstock comes to the Well Solutions Group with over 20 years of experience in the health care and group insurance industries.  He has proven expertise in leading small to large scale operations and strategic initiative program management.
Paul's experience encompasses operational leadership in the healthcare, disability, and life insurance arenas.  He is a payment integrity expert who developed both pre-payment and post-payment cost containment strategies resulting in billions of dollars in medical cost savings. Mr. Haberstock also launched and developed various post-acute care programs such as bundled payments and joint replacement for CMS, as well as work in the home health industry.
Previously, Mr. Haberstock served at Optum as Vice President of Payment Integrity, running the Fraud, Waste & Abuse, Claim Cost Management, and Audit & Recovery Operations departments, totaling over 1,000 employees globally. His teams saved over $1B in medical cost savings annually.
Prior to joining UnitedHealth Group, Mr. Haberstock had the responsibility of leading all strategic initiatives for CIGNA, including new claim system development and implementation, network expansion, and process development.
When not working, Paul enjoys spending time with his wife and two children attending concerts, shows, sporting events, and being outdoors.
Mr. Haberstock holds an MBA from Duquesne University and is a former officer in the United States Army.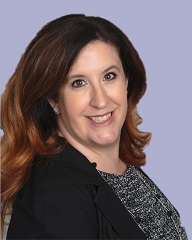 Rena Whitford
VP Healthcare Analytics
Ms. Whitford has a successful track record leading healthcare organizations to mature analytics and systems, improve data sources, and develop new analytic capabilities and measures of performance. Flexibility to either lead or blend in with cross-functional teams made up of people with diverse skill sets, backgrounds and experience. Analytical thinker with the ability to translate the high-level aspirations and goals provided by clients, consultants and industry leaders to the detailed work of technical teams. Financial acumen to develop practical solutions, plans and product business case roadmaps that will ensure that the overall work effort creates value for the organization and its customers. 
George Irwin
Business Analyst Consultant and Project Management
Accomplished, results-driven strategic business partner and champion of change with extensive experience developing and managing process improvement initiatives that solve complex business issues. Expertise in business process analysis and reengineering, systems pre-sales and reengineering, process and system auditing, project leadership and implementation, change management, across 100+ different businesses in multiple verticals and state governments.  Strong background in information technology coupled with exceptional communication skills.
Core competencies include: 
 Six Sigma Master Black Belt | Project Management | Leadership | Cross-Functional Development | Strategic Planning | Operational Excellence | Continuous Improvement | Auditing | Logistics | Facilitation and Training | Consulting | Writing | Presentation Development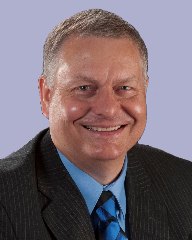 Steen Poulsen
IT Strategy and Business Consultant
Steen is a Healthcare Senior Program Director with over a decade of Information Systems Pharmacy Benefit Management experience. Steen is a results oriented problem solver who enjoys building and leading high performance teams. His roots as a programmer / analyst are reflected in a hands-on approach to project management, systems and business analysis.
Steen is most passionate about enabling individuals and teams to perform at their highest to deliver a return on the IT investment made by the business. He considers project management and business analysis as much a communication and collaboration art as a management science, and enjoys developing and empowering the team.
Previously, Mr. Poulsen served at Optum as Sr. Director IT Project Management where he headed the Program Management team for several strategic initiatives, the largest of which was the 5 year, $100M+ new integrated healthcare Data Warehouse based on the Teradata DBMS (UDW). Steen and his team of seasoned program and project managers led all aspects of this large-scale effort with hands-on project management of a cross-functional and multi-disciplinary program team varying in size from 100 to 200+ healthcare and data warehousing experts. The UDW provided integrated and near-real time access to 50TB+ of medical and Rx claim history from five separate claims processing platforms.
Prior to assuming the Program Management responsibility for strategic healthcare analytics initiatives, Steen worked as a program manager on strategic assessments of healthcare organization and analytics opportunities at Healthia Consulting. Steen started his career in Healthcare data management at Express Scripts where he led a 3 year, $10M+ initiative that implemented Siebel CRM for account management functions including online benefit plan design configuration governed by underwriting assumptions and client service request management (First Impressions). Prior to developing the First Impressions system, Steen led the consolidated Clinical IT team and the successful integration of Clinical Systems across three separate companies. The resultant Integrated Medication Management System (IMMS) combined healthcare data and best of breed clinical capabilities from Express Scripts, ValueRx and DPS after the Express Scripts acquisitions in 1998 and 1999.
Mr. Poulsen earned a BA in Computer Science and Physics from MacMurray College.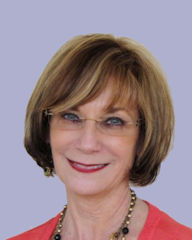 Pat Kappas-Larson, DNP, NPH, APRN
Clinical Program Consultant
Patricia is a highly skilled senior management consultant with over 30 years of experience in the health care industry. She has worked with clients in both the public and private sectors including healthcare, government, academia, and social service organizations.
Pat developed and implemented clinical care delivery programs that improved outcomes for the populations served, maximized staff resources, and increased revenues. Her experience includes human resource planning, operational design, organizational change, team building, organizational effectiveness and facilitative leadership.
She has experience nationally and internationally, has published, has received several honors and awards throughout her career, lead national nursing organizations, and is a clinical expert in the care of vulnerable populations. Her career has been dedicated to creating high quality, reliable systems of care and developing the next generation of health care professionals to lead in these ever-changing times.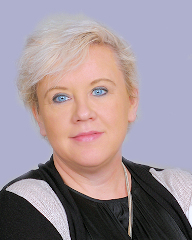 Jennifer Webber, DC
Healthcare Consultant
Jennifer has extensive experience developing and leading re-engineering and strategic growth efforts in the fields of healthcare and finance.  Her background as a data scientist and a clinician have allowed her to develop solutions in patient driven healthcare, predictive analytical evaluation, and cost effective health management services.  Holding national accreditation for situational leadership implementations and as a lean six sigma master black belt, Jennifer has a proven  record developing high-performing, engaged teams that deliver strategic contributions to the bottom line.
Jennifer mentors graduate students entering the healthcare management workforce. She also holds board positions for MN HiMSS and several Cancer support organizations in both MN and FL.
Specialties:
Statistical Analysis and Population Health
Functional Medicine Management
Portfolio and Program Management
Lean Six Sigma and Agile Productivity Leadership
Defining Operational Improvement Programs
Situational Leadership Training and Coaching
Strategic & Operational Planning
Provider Collaboration Implementations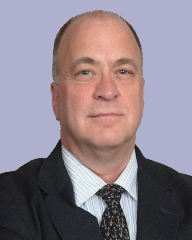 James Locke
IT Strategy & Business Consultant
Jim has been a solution leader the majority of his life. His insatiable curiosity about how things and people work, and his drive to automate, solve problems, and improve efficiency of people and process is a critical part of his belief statement. His current focus is on utilizing the latest technology to improve quality, efficiency and time to market for his customers.
He has deep experience in Healthcare, with 15 years of developing applications and data warehousing systems for a Fortune 14 health plan. Among his many accomplishments there was development of one of the first daily data warehouses in the health care world, bringing insights to the business in hours instead of months. He also brought the telecommunications world one of the first reseller convergent billing platforms, allowing cross product billing between local, long distance, paging, phone system lease, video conferencing, and other telecom services.
He is skilled at taking on the big challenges, identifying an overall strategy and approach, breaking it into manageable chunks, and following up with crisp execution. His customer focus and business acumen has earned him a reputation with his business customers as a trusted advisor and key partner. His teams respect him as a leader and a mentor that provides clear direction and support. In his spare time he annoys his wife and three children with the many ways they can be more productive and efficient.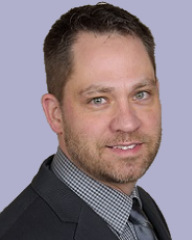 Nathan Cole
IT Strategy and Business Consultant
Nathan is a versatile and innovative IT professional, bringing a rich mixture of experience across varying industries. His passion for the movement, modeling, and analysis of data has propelled him to design and architect solutions that have benefited companies with critical, fact-based insight. Nathan has been in a consulting role his entire professional career and continues to thrive in assisting company's reporting and analytic goals.
Prior to his analytics work in the health care industry, Nathan designed systems and data processes for many different companies in a variety of industries, including banking, military, retail, travel, among several others. His architecture and designs are driven by desire to streamline and automate critical processes that build and support business processes to maximize profits and minimize costs.
Since originating in large enterprise data warehouses, Nathan's early exposure to big data analytics has enabled him to guide projects in a successful direction from disparate data to information to valuable insights. Past successes have yielded such benefits as saving nearly $1 million over the span of a year by standardizing and implementing governance to eliminate inaccurate regulatory reporting and 20% year over year increase in customer retention for an up-scale cruise line through enhanced segmentation and data enrichment.
When Nathan is not diving into data, he spends his time chasing his insanely busy children to sporting and club events or to the local mountain bike trails. And when time affords a little extra, Nathan devotes his time to volunteering for the local school district for such activities as the robotics club.
Mr. Cole earned a BA in Business Administration with a major in Management Information Systems from the University of Wisconsin.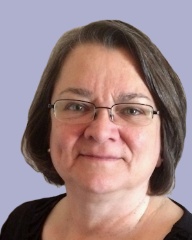 Lois Weihrauch
Medicare & Medicaid Business Consultant
Ms. Weihrauch brings over thirty years of experience in health care roles with expertise in operations, strategy, administrative process improvement, integrations and implementations. Her extensive experience includes Medicare, Medicaid and Commercial operations.  Lois is a strategic thinker who leads teams effectively.  She focuses on results and consistently delivers on-time work.
Ms. Weihrauch has most recently worked for UnitedHealthcare (UHC) as Vice President of Operations for Medicare and Retirement.  During her twenty- three years at UHC she led many initiatives for Medicare and Retirement including the start-up of UHC's Hospice business, Health plan integrations, built a premium collections function from the ground up, Operations implementation lead for House Calls as well as business lead for the Enrollment Administrative Process Improvement initiative. In addition, she was involved with several system initiatives including health plan migrations. Lois and her team successfully moved over 30,000 members to UHC platforms in six calendar days.
Prior to joining UHC, Lois served as Director of Patient Registration and the Business Office for North Memorial Medical Center and had primary responsibility for patient registration, billing, and accounts receivable.
Ms. Weihrauch also worked as Director of Operations for Partners National Health Plan for seven years.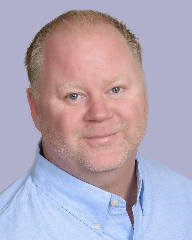 Jason Emerick, RN
Business Analyst Consultant
Jason Emerick brings 20 years of IT experience with 10 years in the healthcare IT field.  As as a Senior Business Analyst with Minnesota's Health Insurance Exchange, MNsure, Jason led the team to stand up the systems that managed the Exchange health plans, including identifying, implementing and running business processes essential to the Exchange.
Jason has held both Senior Business Analyst and Manager roles while with Optum and UnitedHealth Group.  His work at Optum focused on medical Fraud, Waste & Abuse through a number of channels including aberrant billing patterns, provider identify verification and medical record review, among others.  Jason also lead a team of Business Analysts in support of Medicaid provider data in support of various state regulator agencies.
Jason has experience working with Electronic Health Record systems, including replacing an existing EHR at MinuteClinic with a new system in a span of four months. While at MinuteClinic Jason identified a strategy to save over $1M in annual medical cost savings through a more streamlined use of medical supplies for one of the company's key product offerings.
Jason earned a Bachelor's degree from Viterbo University and currently holds a Registered Nurse (RN) license in the state of Minnesota.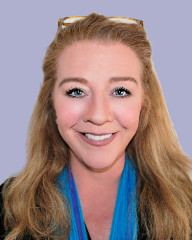 Suzanne Forward
Business Analyst Consultant
Suzanne is an IT and Business Professional with 20 years of experience in International companies. She brings proven leadership skills directing international teams. Highly skilled in the Project Management and Business Analysis on complex initiatives that deploy new and existing operational capabilities.
Suzanne's valuable experience has been gained in demanding, rapidly changing companies where responding to customer needs requires organized problem solving, motivation and continuous self-improvement. Industry experience includes Healthcare, Manufacturing, Oil, Nuclear and Aerospace.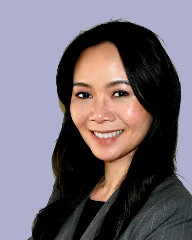 Soua Lybliatia
Business Analyst Consultant
Soua is a results-oriented professional with over 12 years of experience in technology project management and business architecture. Expertise in the root cause analysis and problem solving of business processes, business case and requirements management, and implementation of technology solutions: eCommerce, system integration, BPM workflow application, custom built web app.
Her expertise includes work with healthcare payers, PBM, and providers.